WHO WE ARE
Ashes Unite - Who We Are What We Do
Stephannie Obioha, Esq. (Chief Executive Partner/Legal Team)
Originally from Nigeria, Stephannie Obioha has worked in non-profit/charitable organizations in her native country and in Switzerland; aspiring to one day bring her worldly and legal experiences to make a difference in Nigeria. A licensed California attorney, Stephannie is also involved with pro-bono services in her local Los Angeles communities. Growing up in Nigeria, Stephannie has first hand knowledge of the oppression she now seeks to advocate against. With a B.A in Interpersonal Communications and a Juris Doctor, Stephannie believes her fight is not only for Social Justice but for Youth Empowerment. She believes that Ashes Unite will garner significant momentum, support and passion needed to effectuate a vital legal change in Nigeria and the entire world. Join her.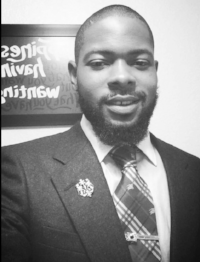 Tochukwu Ozoemena (Chief Executive Partner)
Tochukwu Ozoemena is a Nigerian Entrepreneur and Philanthropist striving to change the mindset of Nigerians. He received his B.Tech in Electrical Engineering from the Federal University of technology Minna, and his Msc. In Engineering Management, from the California State University, Northridge. He is a motivational speaker and the Chief Technical Officer of a major Nigerian stationery company. The goals of his entrepreneurial endeavors stem from his vision to make Nigeria and Africa adequately educated. Tochukwu believes that every human being should have free basic education and is fervidly against human rights violators.
Adam Spera (Chief Advisor)
Adam Spera received his B.A. in Philosophy from the University of Central Florida and his J.D. from Thomas Jefferson School of Law. His legal career has constantly been motivated by a sense of social justice. He has worked at a criminal defense firm in San Diego and an employment law firm in New York City. Adam believes that basic human rights such as the freedom of speech and a fair trial applies to all human beings around the world. After being presented with the opportunity to protect women and children in Nigeria from human rights violations, Adam did not hesitate to answer the call.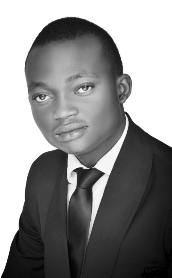 Malachy Ugwuanyi, Esq. (Legal Team Director)
Malachy Ugwuanyi is a sustainability activist, legislative drafting expert, community educator and legal practitioner in Nigeria. He received his LLB from the prestigious University of Nigeria coupled with an attendant B.I. qualification from the Nigerian Law School and duly called to the Nigerian Bar with good academic records. He is also a member of the Nigerian Institute of Management and the Nigerian Institute of Loan and Risk Management. With a history of fighting for Nigerian Youths and students, he is committed to crafting innovative ways of tackling injustice through education, social engineering, and youth powered dialogue.
Zainab Musa, ACIArb (Legal Team)
Zainab is a mediator/arbitrator, member of the Chartered institute of Arbitrators U.K., a Humanitarian and a Peace worker. Zainab received her B.A. in Intl. Law and Diplomacy from Babcock University Nigeria and her M.A. in Intl. Law and Dispute Resolution from the United Nations mandated University for Peace in Costa Rica. She is also a certified in Intl. Refugee Law and Intl. Humanitarian Law from the UNCHR and ICRC, respectively. Zainab believes that, human rights from the structure between the people and the state, human rights are universal and inalienable, all people are born free and equal and should therefore have access to their fundamental human rights without discrimination based on sex, race, age, sexual orientation and social status. To this end, she shares a common objective with Ashes Unite to reduce inequality, eliminate human rights violation and to create a sustainable yet progressive change we envision in Nigeria.